Home

/

Adelina Shiraz Mataro + Watervale Riesling 6-Pack 2017
A quick pack of Adelina new releases that have caught us off guard again. Racy, crunchy, vibrant wines at a drink every night price point. The Watervale Riesling holds the small amount of residual sugar with grace and elegance. The Shiraz Mataro is a masterpiece at the price. Wonderful expressions of these historic sites. These are great Australian village wines.
Gary Walsh on the Adelina Shiraz Mataro 2016 - Less Mataro in the mix this year, with a 70/30 ratio in favour of Shiraz. The Shiraz is mainly 1890s and 1930s plantings. You're getting a lot of pedigree here for not a lot of money, not least the formidable winemaking skills of perky-faced winemaker Col McBryde, and partner Jen Gardiner (who I've not met, so can't comment on possession of perky-face, or not). 4,950 bottles produced. Only used oak.
Wonderful wine. Boysenberry, hazelnuts, charcuterie and charred sticks, chocolate and spice, and no doubt many other things. Medium bodied, assertive but beautiful crushed rock tannin, cool 'minerally' acidity, a spray of dried herb perfume through vivacious purple and blue fruits. Finish is chompy, tasty and long. Here's a wine!
---
Featured Wines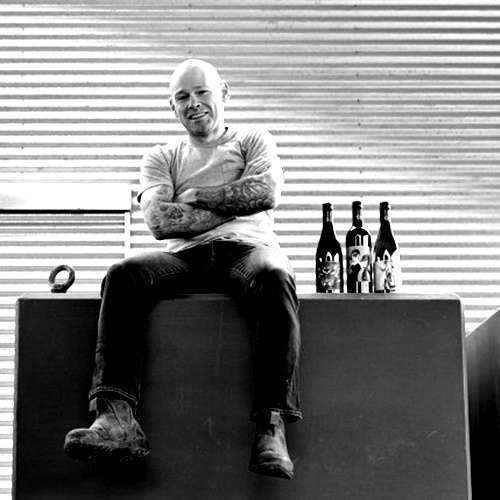 $31.00